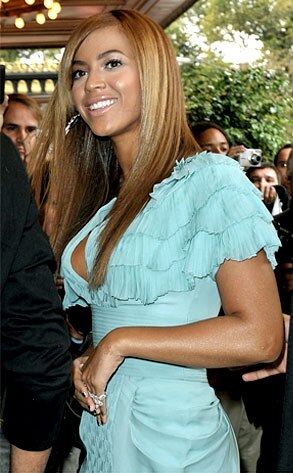 Beyoncé
understands Kanye
was just "standing up for art" when he interrupted
Taylor Swift
. But still, "it ended up being a great night, and Taylor Swift did get her moment—
and
I didn't have to make an acceptance speech." There, now everyone involved in the incident has commented.
• Michael Lohan says prescription pills are to blame for Lindsay's pasty-ridden fashion show, and he's worried. Of course, that means he's telling the media all about his concern. As he puts it: "The girl with all the talent is hidden and buried deep inside this fungus that's grown because of the prescription drugs."
• Just a couple weeks after Jessica Simpson's dogfriend Daisy was stolen by coyotes, Brooke Burns' maltipoo is now also missing. Famous people, hang on to your maltipoos!
• Will someone please check on Corey Feldman? He just fake shot himself, so he should be OK, but there's something else going on there.
Source: eonline.com