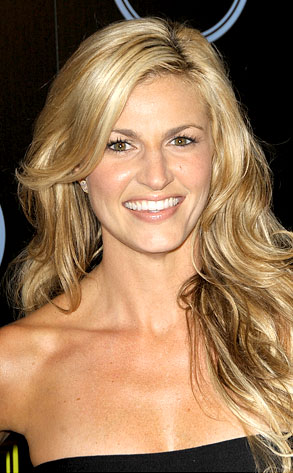 Erin Andrews
' No. 1 fan was given a get-out-of-jail card today, but he's far from free.
Michael David Barrett, the Illinois insurance peddler accused of stalking the ESPN reporter and secretly videotaping her in the nude in her hotel room, was allowed to post $4,500 bond following a hearing in Chicago.
U.S. Magistrate Judge Arlander Keys ordered the 47-year-old Barrett confined to his home. He must wear an electronic ankle monitor and adhere to a daily curfew of 9 p.m. to 6 a.m. He is allowed to leave to run errands and go to work. But, mercifully, he must unplug his Internet connection.
The prohibitions will remain in effect until an Oct. 23 hearing in Los Angeles, where the charges were originally filed.
Based on what the feds are claiming, Barrett engaged in some downright creepy behavior. Here's the play-by-play, based on an FBI affidavit...
Barrett allegedly shadowed Andrews across the country in a "methodical" manner; he was able to get a hotel room adjacent to hers on two different occasions; and he then used a tiny camera to shoot her in various states of undress before trying to sell the tape online.
"This was not just a whimsical act," Assistant U.S. Attorney Steve Grimes said about the surreptitious recordings. "This was an obsession, one that was acted out...one he carried out through various states."
And not just toward Andrews. The prosecutor said investigators executing a search warrant of Barrett's home and computer found footage of other women.
Barrett made at least seven videos of Andrews. The alleged Peeping Tom was caught only after he emailed TMZ last January attempting to sell his footage, and an employee there tipped off Andrews' attorney, who in turn notified police.
Source: eonline.com