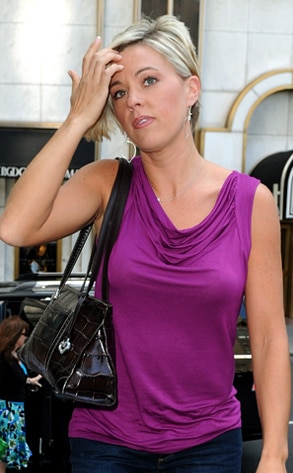 Kate Gosselin
may be smarter than we thought.
Just in case that big movie career doesn't pan out, the reality TV maven is making sure she can still provide for her 8.
TLC's top draw claimed on Monday's TV special that she was keeping up her credit hours just in case she had to go back to her original occupation, giving tender loving care as a nurse. She wasn't kidding—her nursing license was renewed with the Pennsylvania Department of State that very day!
Should she decide to scrub in, she'll have until Halloween 2011 before she has to renew it again. She was first issued her nursing license in 1997 after earning a degree in nursing studies from Reading Hospital and Medical Center, where she worked before having all those kids.
Source: eonline.com