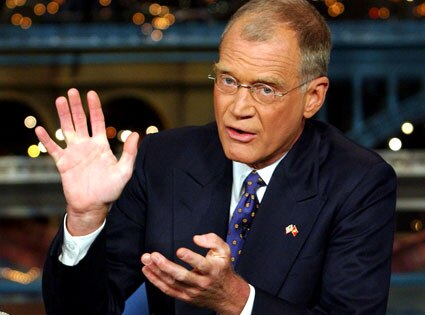 This just in from the home office:
Stephanie Birkitt, the woman at the center of David Letterman's sex scandal, is not barred from the The Late Show set as TMZ and other media outlets have been reporting.
"Stephanie is on a paid leave of absence. TMZ's reporting that she is banned from the building is incorrect," a rep for the host's Worldwide Pants production company tells E! News.
No word whether she's hiking the Appalachian Trail, but while she's MIA, Letterman has escaped any kind of official reprimand. He remains on air, cracking jokes at his expense and raking in boffo ratings.
The 34-year-old Birkitt worked as Letterman's former assistant before moving on to bigger and better things his personal attorney.
Her ex-boyfriend, CBS News staffer Robert "Joe" Halderman, was arrested last week for trying to extort $2 million from Letterman by threatening to make public the secret affair in the form of a screenplay treatment, apparently without Birkitt's knowledge.
Halderman, an Emmy-winning producer for 48 Hours Mystery, and Birkitt lived together for several years. He reportedly included a copy of her diary and emails elaborating on her hookups with Letterman in a package for the Late Show host announcing the blackmail attempt. He has also been suspended with pay pending the criminal case.
Letterman apologized to his wife, Regina Lasko, on the air Monday, his first day back at work since disclosing the alleged extortion plot last week. He also confessed to having trysts with several other women and offered a preemptive mea culpa for all the unwanted publicity he might bring them.
Source: eonline.com