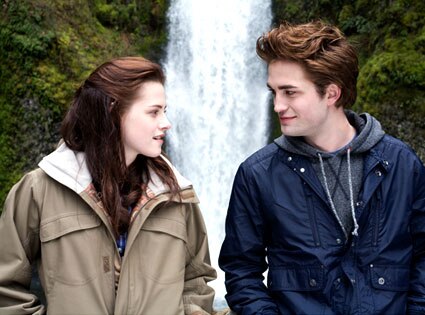 And you thought all this
Twilight
business couldn't possibly get more nauseating…
The romantic vampire film has already taken over San Diego Comic-Con (much to many Con regulars' disapproval) and spawned the fan-built TwiCon earlier this summer. Clearly, this was not enough gathering for all the Robert Pattinson fanggirls in the universe.
Summit Entertainment, which produces the movies, has teamed with event producers Creation Entertainment to put together official Twilight fan conventions. More than 20 of them.
That dippy little Dallas TwiCon just got steamrolled.
The official mega-meetups will include appearances by castmembers, panel discussions, footage screenings, theme parties, auctions, merchandising and more. You know, pretty much all the stuff that was at Comic-Con, only minus the occasional Megan Fox moment.
That sounds all well and good, but wait till you see all the excitement going down at the first one, taking place at the end of August in New Jersey.
Sure, Ashley Greene, Kellan Lutz and Jackson Rathbone will be rockin' in Parsippany, but they're only the tip of the iceberg.
Two of the actors who play Bella's schoolmates, Justin Chon and Michael Welch, will be bringing their musical instruments to try to win over some Pattzies, and Catherine Hardwicke will continue to blab on about Robsten's chemistry. The kids from The Hillywood Show, who did that creepy Twilight spoof, are the hosts of the big event.
But the big surprise of this convention is hand model Kimbra Hickey. Oh, to be an apple in those palms!
Plans for further fan conventions over the next three years are already scheduled for Chicago, Miami, Seattle, Nashville, San Francisco, Atlanta, Los Angeles, Arlington, Charlotte, Minneapolis, Phoenix, Boston, Toronto and Portland. They're also hoping to expand into the U.K.
Keep track of when the vampire bus is stopping in your neck of the woods (yes, pun intended) at TwilightConvention.com.
So when this Twilight Con-sense arrives in your neighborhood, will you RSVP yes?
Source: eonline.com