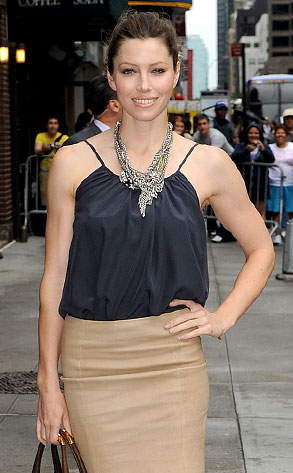 Searching for pics of
Jessica Biel
's hard body may wreak havoc on your hardware.
The 27-year-old beauty has landed at the top of McAfee's annual list of celebs whose search-engine results are most likely harboring spyware, computer viruses or other junk that slows your system down.
According to the antivirus-software maker (hmm...), there's a 1 in 5 chance (20 percent) that googling Biel could be the gift that keeps on giving if you try to download something having to do with the 7th Heaven star.
Beyoncé, Jennifer Aniston, Tom Brady and Jessica Simpson round out the top five on the list of stars most likely to leave you soliciting your Facebook friends for tips on how to kick the latest computer ailment.
Last year's No. 1 was Brad Pitt and Biel didn't even make the top 10. You could theoretically blame the added exposure that comes from dating Justin Timberlake for her rise through the ignominious ranks, but we'll just say it's 'cause she's so hot.
source: eonline.com