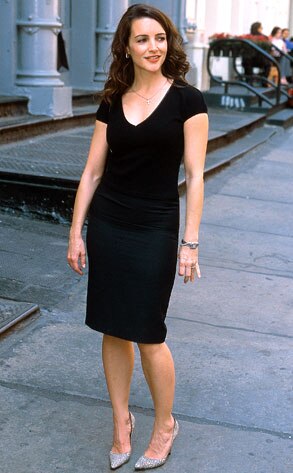 For those who consider themselves more of a Charlotte than a Carrie, here's the line for you.
Joining Bitten designer Sarah Jessica Parker in the fashion biz, Kristin Davis has announced plans for a signature clothing line that will launch this fall in a partnership with the North Carolina-based department store chain Belk Inc.
Dresses, denim, sporty separates, sleepwear and handbags designed by the Sex and the City star, priced between $38 and $240, will be available at 126 of Belk's 307 locations throughout the southeastern U.S., with plans to expand into more locations next spring, and via Belk.com.
Davis will also be making appearances at different stores to promote her new venture.
"The only way I would have done a line of clothing is to do it at Belk," Davis said in a statement. "I feel like I understand what the Southern woman wants to wear—it's influenced my personal style so much, growing up in the South."